Welcome to the ALL NEW

Now on Instagram. Follow us at Z931TheLake


---
National Safe Boating Week continues
with the topic of the marine forecast...

Understanding a marine forecast is critical to safe boating. Pay
close attention to forecasts of rapid changes of weather
conditions... including the approach and passage of frontal
systems. Take particular note of any advisories or warnings that
may be in effect... such as small craft advisories... gale and storm
warnings.

When out on the water always keep a close watch on the sky. Watch
for rapid cloud build ups which can lead to thunderstorms. Note
sudden changes in wind direction and or wind speed which can
indicate that changes are on the way. If you have a barometer on
board... be sure to check it every few hours. A rising barometer
usually indicates fair weather and often a rise in winds... while a
falling barometer can indicate stormy or rainy conditions.

Before going out and again while on the water... mariners are
strongly urged to pay close attention to marine forecasts provided
by the National Weather Service over NOAA Weather Radio... all
hazards.

For additional information please visit the following web sites...
www.Weather.Gov/marine
www.Weather.Gov/cae



---
Z93 Congratulates
Defeating the Blythewood Bengals 4-0
Carolina Stadium
Friday, May 17th
Way to go Wildcats!
---
A little good news for your day...

Florida woman saves man in Pennsylvania who dialed the wrong number
May 14, 2013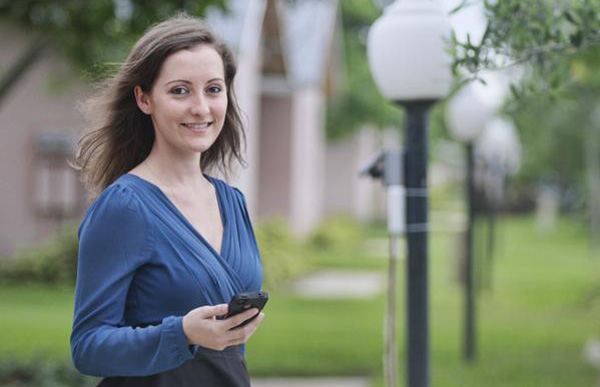 A Florida woman saved an 84 year-old man living over 1,000 miles away in Pennsylvania with a simple phone call.
27 year-old Ashley Yasick received a voicemail from a number she did not recognize. After listening to the recording, she quickly realized the man on the other line was in danger.
"It was one of those gut-wrenching phone calls and I knew right away I couldn't ignore it," said Yasick. "I called him back. Clearly he was trying to reach out to somebody."
Thomas Buck was the voice on the other line. He was trying to call his sister-in-law, but dialed Yasick by accident. Buck made the phone call after he had fallen a few times and felt dizzy.
After listening to the voicemail, Yasick immediately called the number back. But Buck, whose bloodstream was slowly becoming septic as a result of a urinary track infection, could not talk.
The quick thinking Yasick decided to look up the number on Google and see if she could locate the area the call was made from. The number showed up in Norwood, PA so Yasick called the Norwood Police Department.
"I said, 'this is going to sound really weird but there's a man I don't know who may need help,' " Yasick told the receptionists at the Norwood Police Department. "I asked if they could send someone to check on him."
Buck was found by local police and taken to the hospital where he spent a week in the intensive care unit. The final diagnosis was urosepsis, a condition caused by a life threatening blood infection.
Buck's family is very thankful for Yasick taking the time to help a stranger. She saved his life by calling back.


---
Vist our Calendar Page for Upcoming Events - Click Here
Have an Event You Would Like to Share?
Contact us: This e-mail address is being protected from spambots. You need JavaScript enabled to view it
Civic Organizations, Churches, Schools,
Fundraisers, and Charity Events
Calendar Events receive "on air" mentions.
Let us help you get the word out!

---
Welcome to LakeMurrayRadio.com the Home of Z 93.1 'The Lake'
Z 93.1 'The Lake' Is Happy To Support

---
Lexington County's Radio Station
Live and Local.
Radio the way it was meant to be.
Feel free to browse our site to check out some local businesses,
past Z 93.1 events, local worship scheduling, who we are, and more!